Current
Under Revision
Code Development Process
Dairy Cattle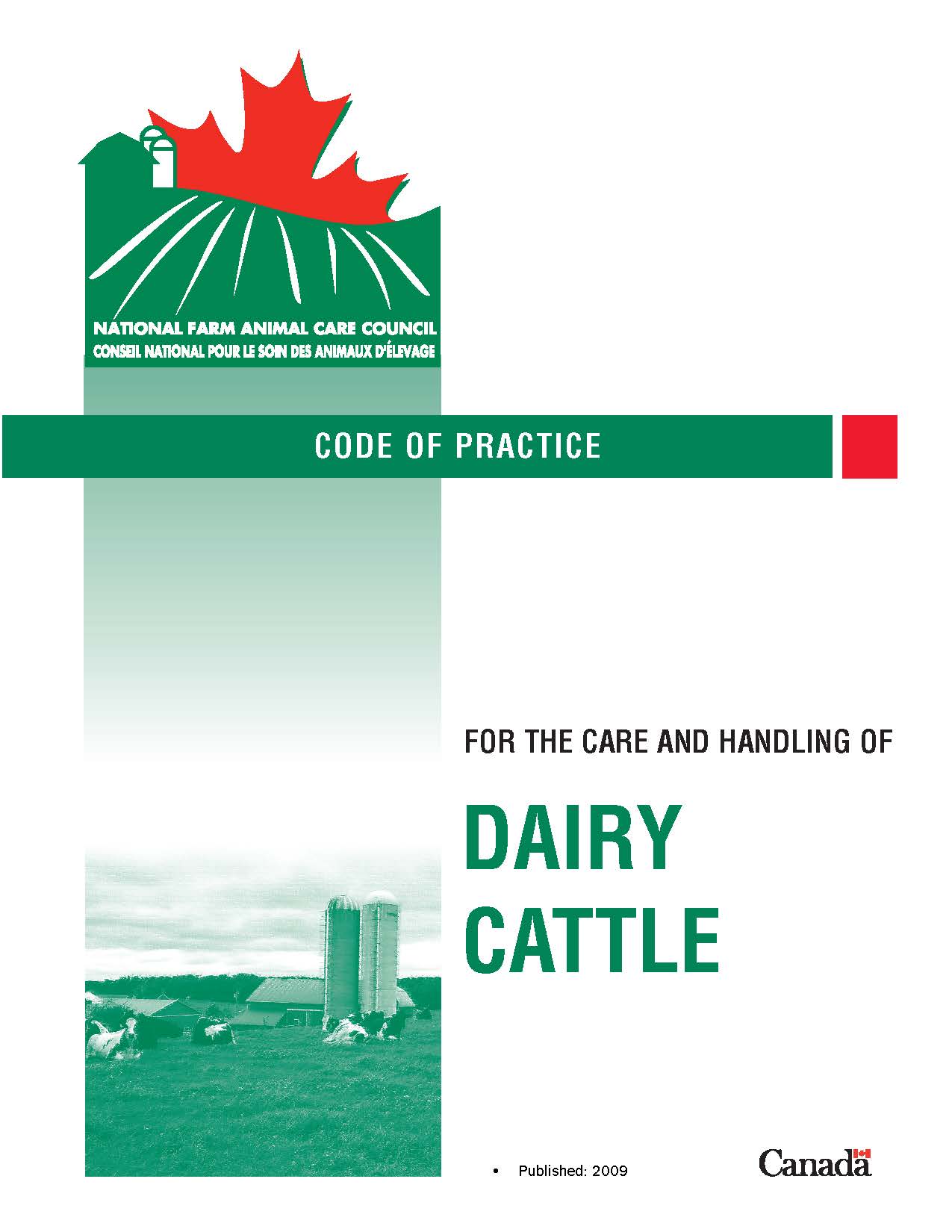 The Code of Practice for the Care and Handling of Dairy Cattle was released in 2009.
There are various ways to view the Code: the full HTML version, the PDF version (1.3 MB) or select from the Table of Content below.
There are a limited number of hard copies of this Code. NFACC encourages use of the electronic version and does not store hard copies. If hard copies are required, please contact Dairy Farmers of Canada.
Other Resources
---
Table of Contents
Section 1 Accommodation, Housing, and Handling Facilities
Section 3 Health and Welfare Management
Appendices:
Appendix A - Assembly Yards and Sales Yards
Appendix B - Temperature - Humidity Index Table
Appendix C - Flowchart for Evaluating Free Stalls
Appendix D - Flowchart for Evaluating Tie Stalls
Appendix E - Body Condition Scoring Chart
Appendix F - Gait Scoring System for Dairy Cows
Appendix G - Guidelines for Dealing with Compromised Cattle
Appendix H - Should this Animal be Loaded?
Appendix I - Livestock Transport Consignment Form
Appendix J - Euthanasia of Cattle
Appendix K - Resources for Further Information
Appendix L - Participants