Current
Under Revision
Code Development Process
Equine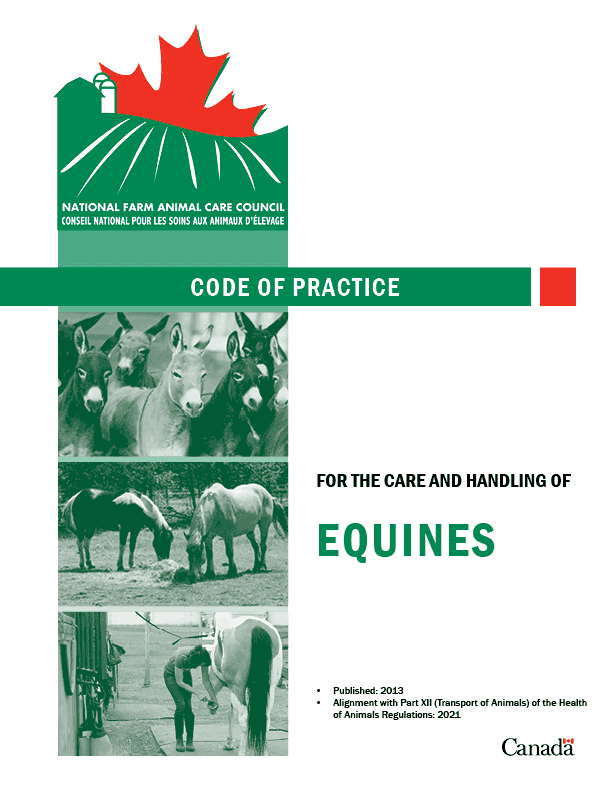 The Code of Practice for the Care and Handling of Equines was released in 2013. The equine Code's 5-year review was completed in 2018. The outcome of the 5-year review can be found here.
There are various ways to view the Code:
HTML version (or select from the Table of Contents below)
PDF version (1.9 MB)
EPUB (please note that you will need an application on your device [phone or tablet] to download and open the book)
There are a limited number of hard copies of this Code. NFACC encourages use of the electronic version and does not store hard copies. If hard copies are required, please contact Equestrian Canada.
Other resources:
---
Table of Contents