Developed through NFACC
Under Revision
Archived Recommended Codes of Practice
Code Development Process
Goats
The Code of Practice for the Care and Handling of Goats was released in 2022.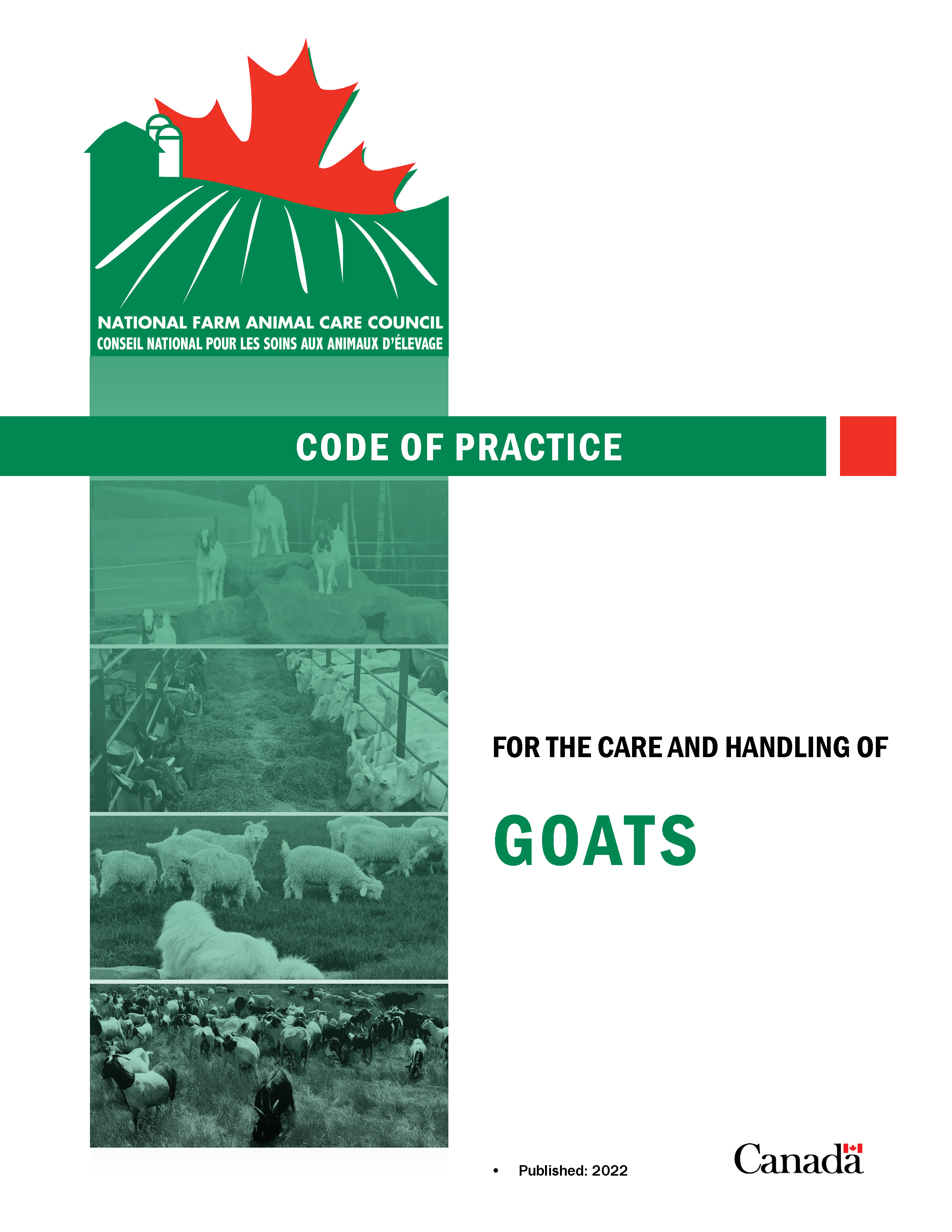 There are various ways to view the Code:
There are a limited number of hard copies of this Code. NFACC encourages use of the electronic version and does not store hard copies. Provincial industry associations or ministries may have copies available.
Resources:
---
Table of Contents